In recent decades, WELDOTHERM® GmbH has established itself as one of the world's leading manufacturers of equipment for controlled heat treatment. Since our founding, we develop and manufacture automated heat treatment units, robust heating elements and precision measurement devices at the highest level.
For individual operations even under the most difficult conditions. Technically and qualitatively sophisticated products for professional, reliable and accurate heat treatment on construction sites and in factories around the globe.
We rely on intensive dialogue with our cusstomers and solve difficult tasks with competence, flexibility and creativity. Only in this way can we always guarantee the best solutions.
Weldotherm® heat treatment units provide accurate, professional preheating and optimum heat-treatment in all places under any conditions.
We develop and mass produce fully automatic, programme controlled heat treatment units in all performance sizes with a different number of control circuits. They fulfil the highest standards in heat treatment accuracy and convince with their robustness and reliability.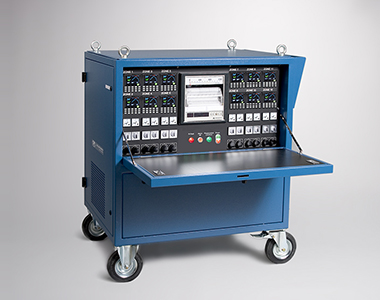 Heat treatment unit VAS series
Our high tech series for all heat treatment processes convinces with convenient operation and intelligent technology. For highest precision during heat treatment, it provides 6 or 12 separately operating control circuits, with fewer or more control circuits being supplied, depending on requirements. The VAS series fulfils all the necessary features for high handling and safety demands. As a result they are for instance also used in nuclear power plants.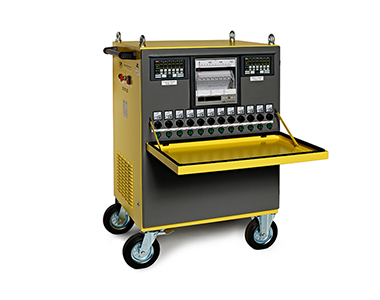 Heat treatment unit STANDARD EUROPA series
A robust and durable heat treatment unit series with many of the technical components and functions of the VAS series. For pre-heating and annealing work of the highest accuracy with simple programming.
Induction heat treatment unit VAI
This pioneering induction heat treating unit generates heat in a material at a depth of 2 to 3 mm, substantially accelerating the annealing process. Further advantages are that the surface does not overheat and set-up times are minimised.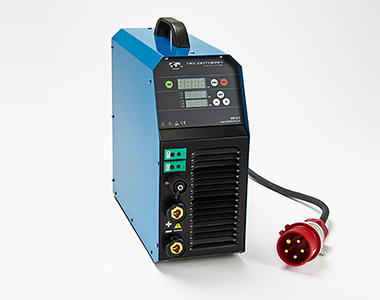 Inverter heat treatment unit WR 10.5
Weldotherm®- quality in the handy form of a flight bag. With high performance for precise heat treatment and weighing only approx. 17kg, this compact, portable heat treatment unit is ideal for use in jobs where access is difficult.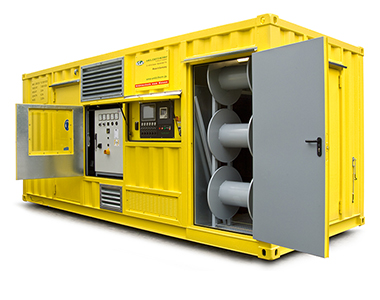 Special heat treatment units
Special units based on different case types or converted sea containers. They are designed to ensure professional heat treatment independent of power sources in undeveloped areas. Available as trailers with MOT approval for lorries or as transport carriages with runners.